Thank you Passports and Poets Podcast/Radio
NEW- in depth interview with Pat on "Passports and Poets" podcast/radio.  Pat tells the famous "Condensed Mushroom Tea" story, and talks about BB King, Stevie Ray Vaughan, getting schooled by WC Clark… and girls and money.  Click HERE to hear the interview with Chick and Rodney now.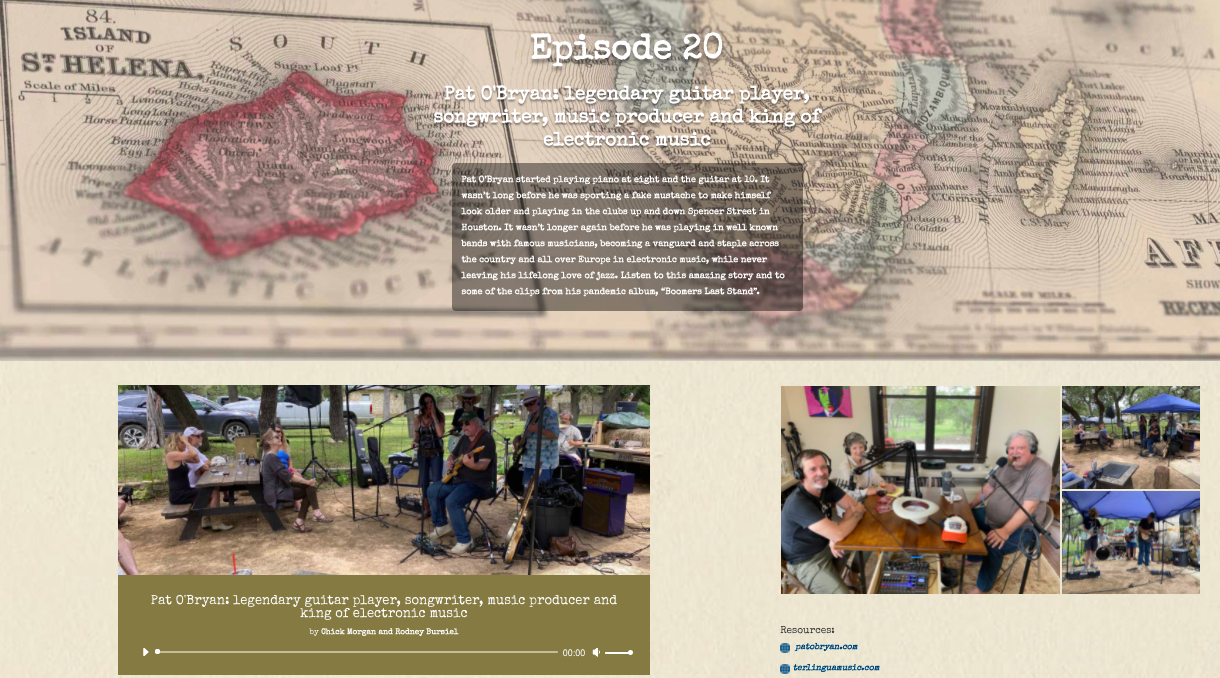 The reviews of "Boomer's Last Stand"
are coming in!
Thank You ELECTRIC GUITAR BLUES Magazine
I just saw this review from Electric Guitar Blues Magazine.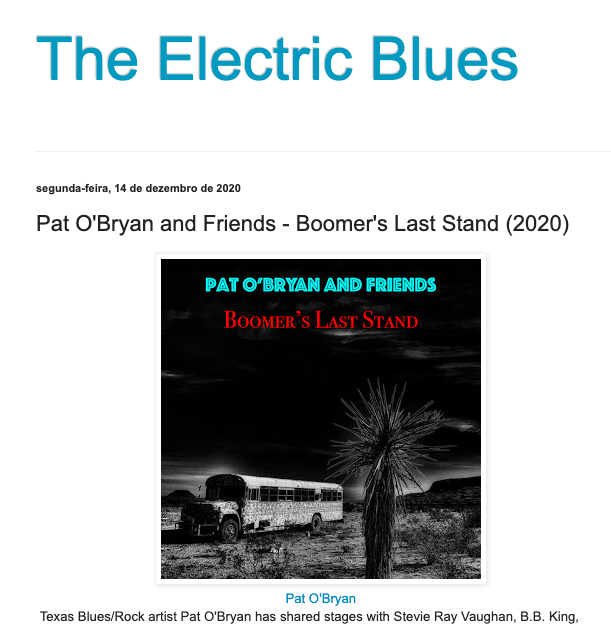 Thank You CULTURA BLUES Magazine (Spain)
Yayness- my album, "Boomer's Last Stand," is featured in the Spanish blues magazine: "Cultura Blues" this month!
When you consider how many thousands of albums are released every day internationally, this is a huge honor.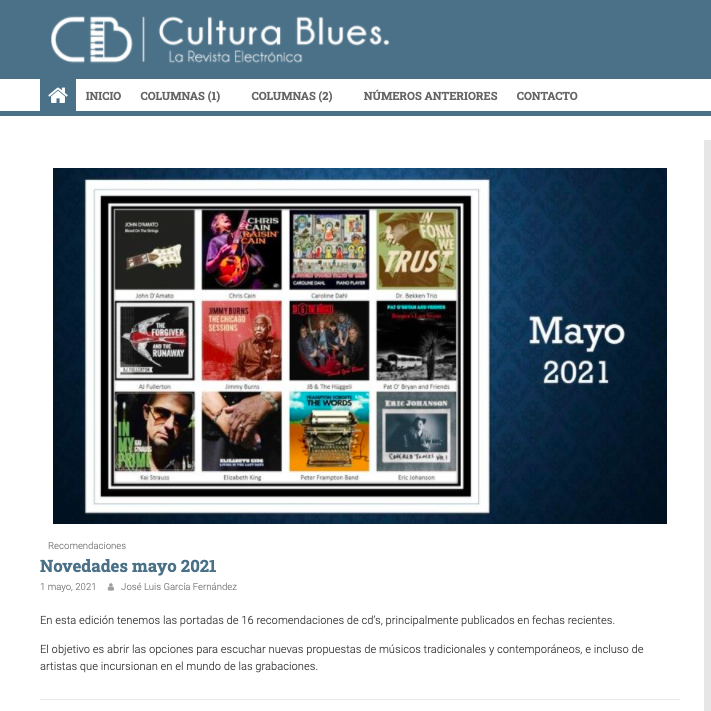 Thanks for the great review!!!  (translated from the original Dutch)  Thanks BluesTown Music!!
(And radio stations and Blues podcasts are starting to give us some love.  Scroll down to see where Pat O'Bryan and Friends are being played)
Pat O'Bryan is a Texas singer-guitarist who has shared stages with Stevie Ray Vaughan, B.B. King, Kim Wilson and Johnny Winter.   
From that you can already conclude that we are dealing with an artist from the blues rock corner.
Yet it is not only blues rock that hits the clock here.
It turns out that Pat O'Bryan has two faces. A raw rocking face, but also a warm and intimate, sometimes even romantic, face.
The "Friends" on this album are Italian drummer Beppe Facchetti, guitarist Carolyn Wonderland from John Mayall's band, singer Elizabeth Lee, guitarist Larry Chaney, saxophonist Chase Peeler and bassist Alan McGinty.
Nikki Put The Knife Down is an example of the raw rockers featured on this album. A viciously sweaty song with Alan McGinty on the bass. Shut The Fuck Up (NSFW) is then a George Thorogood-like raw rocker with nice burning guitar playing.
She Looks Just Like You is a driving boogie with Carolyn Wonderland as guest. According to Pat, there is no adultery if your mistress looks exactly like your own wife. Especially in the dark!
From the more intimate warm songs jumps the relaxed ticking, J.J. Cale-esque Chicago looks with its light reggae traits and lived vocals. Elizabeth Lee sings the very intense slow blues Satisfied. A song in which Larry Chaney's cutting guitar playing steals the show.
(D'ya Evah) Feel Like That sounds like Tony Joe White's swamp work because of its brooding sound.
The most romantic side of Pat comes to the fore in the piano ballad In My Arms Again that has slight Tom Waits traits due to the voice of Pat.
Pat O'Bryan & Friends have delivered a very pleasantly varied album!
https://www.bluestownmusic.nl/recensie-pat-obryan-and…/
Listen in March 2, 7-8PM France-time!!  (that's noon here in Texas)